Do you need a new printer or copier? Leasing one could be a wise decision. Rather than purchasing the device outright, copier lease service allows a business to take advantage of advanced technology at a lower cost. That is great news for businesses on a tight budget or in a fast-paced office environment where printing demands fluctuate.
However, leasing does not stop there. Here's a closer look at the reason why Dallas offices should consider copier leases to help you decide whether it's the best option for your business.
Lower upfront expenses.
Many businesses simply do not have the capital to make a single large payment for a new copier, and most leases do not require a down payment. You can get what you need without breaking the bank if you make a small or no down payment.
Tax benefits.
As a business owner, you understand the value of every tax break available. Copier leasing provides greater tax benefits to your company than purchasing the machine outright. When you lease a machine, the payment can be deducted as a pre-tax business expense. This means that you can deduct the entire payment every time!
Keep up with the latest technology.
Models are constantly being updated in our ever-changing technological world. Because you won't have a large sum of capital tied up in the equipment, leasing office copiers allows your company to upgrade more frequently without losing money. Another factor to consider is that, because you do not own the equipment, the office copier leasing company may allow you to upgrade your devices if you are eligible or your contractual obligations are met.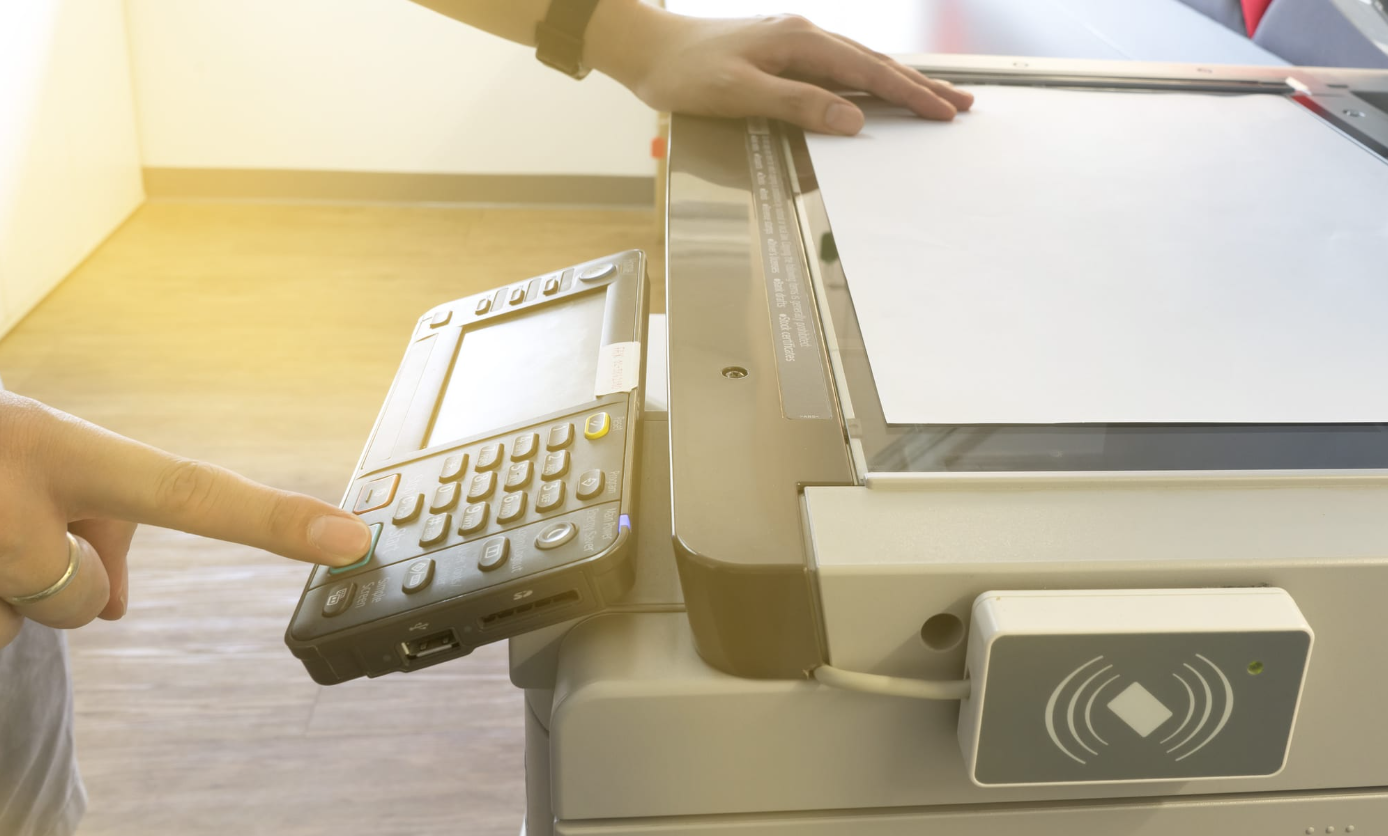 Predictable cost.
When you have predictable costs, it is much easier to budget your business expenses each month. If a purchased copier fails, it is entirely your responsibility to pay for repairs. Many copier lease agreements, on the other hand, include language that clearly defines the scope and costs associated with managed print services. As a result, you will not only be aware of your monthly lease payments, but you will also be aware of how much other services will cost if an unexpected problem arises.
Leave the repairs and maintenance to the professionals.
You don't have to worry about repairs or maintenance when you lease an office copier. If your machine breaks down, all you have to do is contact the company that is leasing it, and an experienced technician will handle the rest. When it comes to maintenance, most companies will work with your company to establish a routine maintenance schedule to ensure that all of your office copiers are in proper working order. Don't be concerned about work interruptions due to maintenance. The office copier leasing company will work with you to determine the best times for your business and the least amount of disruption to productivity.
How Clear Choice Technical Service Can Help
Leasing office copiers is a financially sound decision for any business, whether cash-strapped or cash-flowing. Leases cost less money, provide a larger tax deduction, allowing you to stay up to date with the latest technology, eliminate the financial burden of repairs, and save your business time on maintenance.
Clear Choice Technical Service believes that every business requires a copier, but only some copiers are appropriate for your needs. This means that we will collaborate with you to find the best copier for your budget as well as your current and future needs.
If you are in Dallas and you are looking to buy a copier for your business, you may contact Clear Choice Technical Services in Dallas. You can ask about Copier Leasing Services in Dallas, Copier rental services in Dallas, and Copier Repair in Dallas.
Contact us at (972) 525-0888 and let us assist you in locating the ideal solution for your company today!