If you are deciding whether to lease a copier, the most common question you'd meet first is "Which brand should I go with?". For electronic gadgets, especially if we are talking about office tools like copiers and printers, it usually means selecting from a very good range of manufacturers. With almost a hundred of them in the market today, it can be for sure difficult to select the right one. For office use, however copier leasing services it's extremely important to consider the warranty, technology, and value of the product in the market. You will also want to take into consideration the application integrations in the model you are looking into.
The top copier leasing in the market today brings with them dozens of solutions that carry multifunction capabilities. Without a doubt, buying an office tool as a copy or print machine is a huge investment. There are high-quality robust machines that could last to a decade which follows that their manufacturers are able to continuously deliver repair services, supplies, and replacement parts should the need arise.
For these reasons, the right copier brand is one that is international, carrying with them a rich history of delivering and building quality office tools.
The #1 best brand in the market: Xerox
Probably the most popular in the market today, Xerox, has been in the industry for decades. Xerox is a US brand and offers one of the biggest colour copier selections in the world today. While they offer hundreds of products for office solutions, their most popular ones are the all-in-one multifunction printers.
The #2 best brand in the market: Sharp
The best feature of Sharp is its winning technology. They have state-of-the-art printing and copying systems that the users can personalize according to their business needs. For example, there is OSA technology which is often used to store classified document data. Sharp's office equipment is considered high-tech but with a friendly user interface. Often, they have easy-to-navigate touch screens and button commands for reordering or editing pages.
The #3 best brand in the market: Canon
For more than 90 years, Canon has consistently been in the top rank of the best copier brands in the world. They are known for their versatile user interface which can accommodate varied work volumes in both homes and offices. The multifunction printers of Canon are staples in many businesses because of their imageRUNNER Series which has been awarded for its state-of-the-art technology for many years now.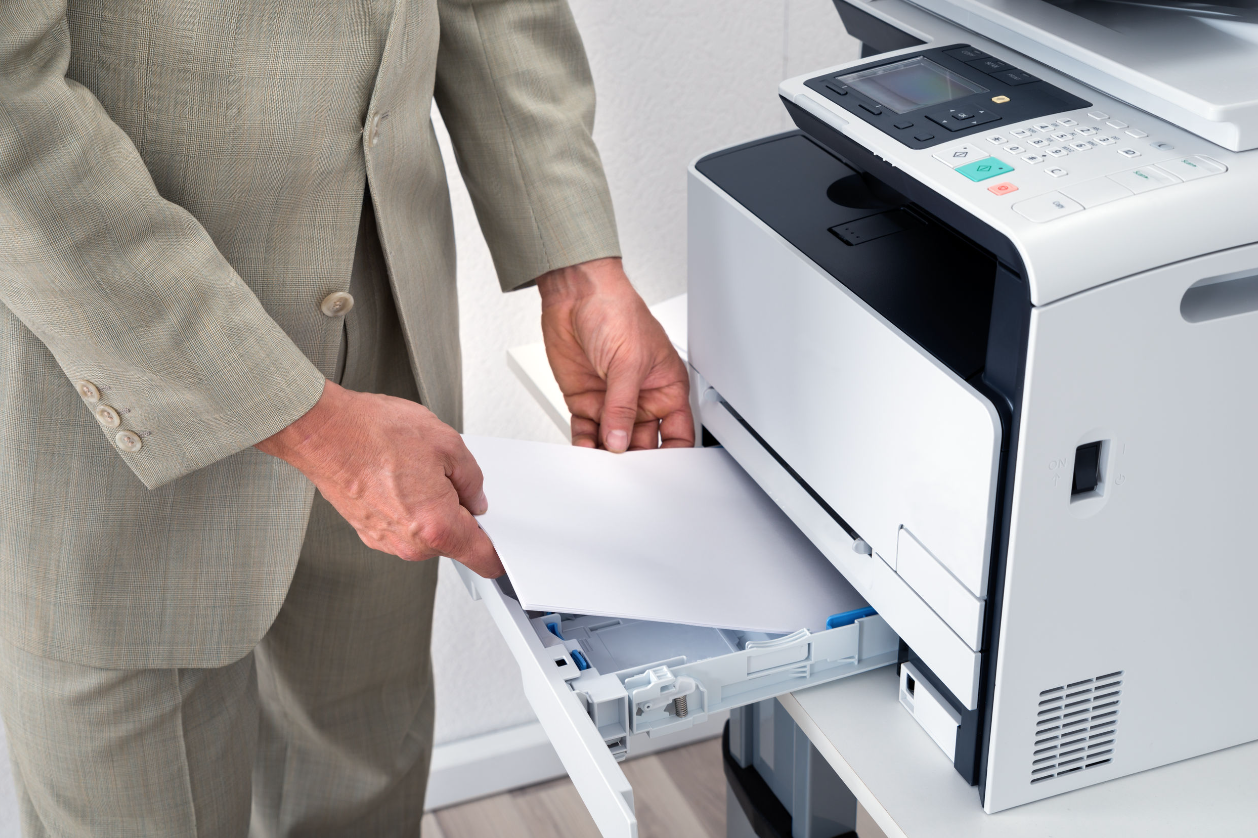 How are the best copiers written in criteria?
The list below isn't only the important factors to check when buying an office tool. You will have to know your company's unique needs which almost always are not comprehensively covered in your reviews. Therefore, it is necessary to talk to an industry professional before selecting the right machine for you.
Image Quality
The image quality is a rate of how well copiers do in the areas of black printing (halftone fill, halftone range, text, solids, and line art), colour print quality (photographic images and business graphics), print density (measures the printed image's density with blocks of colours according to the average of magenta, cyan, black, and yellow).
Reliability
Each copier machine can operate at a recommended quantity of impressions which are usually listed by its manufacturer. This figure is assessed according to the number of wrong feeds which occur during its test. For example, a particular machine that claims to operate a monthly duty cycle of around 200 prints each month will be tested by running the same number of sheets through a test.
Ease of Use
This should answer the question "Is the interface and the design intuitive?". This particular category is measured according to the copy, scan, print, multitasking job management, and feedback.
Features
The variety of tools and apps in the device together with its hardware features such as the hard drive and the additional memory is included in the umbrella term features. This is usually broken down into criteria of environment, solutions, and specifications.
Security
These features are designed to specifically secure stored data including biometrics, common access, and network user authentication.
Are you ready to choose the right copier?
Always remember that a great machine operated by a poor dealer or substandard manufacturer tools and build can easily become a poor unit. In the same way, a poor machine serviced and made by a great manufacturer can become a great performer. Selecting whom to go with in terms of servicing is extremely important and there are hundreds of myths regarding manufacturers and copier dealers. 
Learning about the brands that you'd like to have is without a doubt, the first step toward buying the right machine that can match your budget and your needs. 
If you plan to get copiers for your office in Dallas, you can opt to buy copiers or lease copiers in Dallas We can give you the option to get the copier that you want.  You can contact our local copier leasing services department in your location.
If your Location is around Dallas, you may call us at 972) 525-0888, and our personnel for copier leasing in Dallas will assist you.   If you are also looking for copier repair services in Dallas you may contact our copier repair personnel at the same number.