Printers are one of the tools that a company may need. It is the main device used in completing tasks especially when it is all about paperwork. In every workplace, there will always be a printer needed. With a printer, office work becomes more productive and effective. Having a printer makes it easy for the people in the office to easily have hard copies of their reports or any other tasks related to paper works. But, since we are in the age of technology, there are also a lot of devices that may look trustworthy because of their price. A lot of devices, printers to be exact, exist today but it takes the proper knowledge and right choice to purchase the best printer for your company. 
Printers today have features that make it look attractive and effective enough in the eyes of everyone who needs it. Today, the printers not only function in printing but also functions in scanning, copying and faxing. These are the all-in-one printers that are widespread in the market. With the rise of the need to have all-in-one printers, there came the existence of all-in-one printers that are not price worthy because of its quality that may cause delay for you and your workplace. With this, what do we need to take in mind to say that what we got is a good all-in-one printer?
In purchasing an all-in-one printer, we don't just consider its feature that it can print, scan, copy and fax but also observe the printing speed. Printing may take up all of your time if your printer is very slow. That is why it is important that we make sure that the printing speed is observed in the first place. The estimated speed of a printer is printing at least ten colored pages per minute and 20 black and white pages also per minute. Make sure that your printer is not the main reason to take up all of your time in your workplace.
Another factor to consider is the duty cycle that the printer can handle in each month. A printer must be able to handle the duty cycle and at least print 20,000 to 25,000 pages per month. A good all-in-one printer can handle heavy duty printing in each month with less repairs needed. It is armed with the right quality to handle heavy duty printing.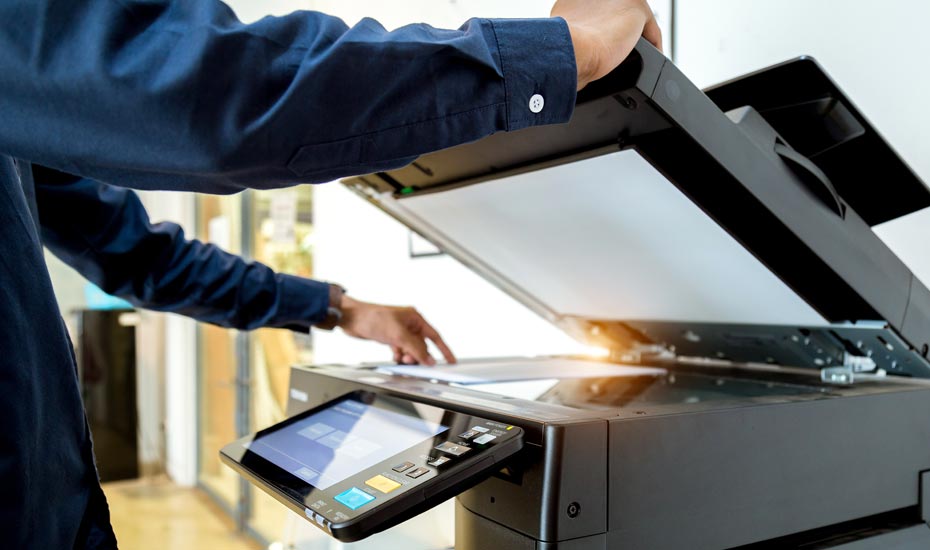 Not only do we consider its printing feature but also its speed in copying. For at least a minute its copying speed should be 25 pages. With this feature not only do you avoid consuming all your time waiting for your printer to copy your papers since its speed lessens the time of you waiting for the papers. This will help you be productive enough and is time considerate for you.
In choosing the all-in-one printer, you must also make sure that its scanner is high quality in scanning your pages. It must produce high resolution scanned pages without being blurred and also has a flat bed space for you to put your paper. It must also have a wide space for you to place multiple pages to scan that will help you save up time if ever you are in a hurry. It does not take up all your time and its speed is enough for you to be productive and also it can be a big help to everyone in the office. They will not wait for hours for one person to finish scanning since it does not take too much time and the speed is right enough. 
Another feature of a good all-in-one printer is its wireless feature. For some time, printers make it hard to connect a device to it. That is why it is important that you make sure that your printer also has its wireless features that enables devices to connect to it and print without being connected by a wire or a cord near the printer itself. You now can print your pages even without being near the printer.
If you plan to get copiers for your office in Dallas, you can opt to buy copiers or lease copiers in Dallas. We can give you the option to get the copier that you want. You can contact our local copier leasing services department in your location.
If your Location is around Dallas, you may call us at (972) 525-0888, our personnel for copier leasing in Dallas will assist you. If you are also looking for copier repair services in Dallas, you may contact our copier repair personnel at the same number.
A good all-in-one printer does not just look good in appearance but can also provide high quality service for the office. It contains features that do not hinder the workplace from being effective and productive.