Many small businesses can enjoy various benefits from working with local office copier companies. Aside from selling and leasing copiers, they can also offer replacement parts and repair services to keep your devices in top condition. But how do you choose an office copier and printer partner? Here are the most important things to keep in mind when looking for a copier provider.
Professional and friendly service technicians
The best copier and printer companies hire professional and amiable service technicians. It's also a sign that they're working for an excellent copier and printer company that values customers' loyalty. Plus, you will feel better when their technicians know how to solve different copier or printer problems because you can rely on them whenever you need help.
Capable of fixing several problems
Choose a company that has technicians who are capable of fixing multiple problems. They should know how to solve each issue without seeking help from anyone. That is called first-call efficiency. Otherwise, your company's efficiency and productivity will be affected.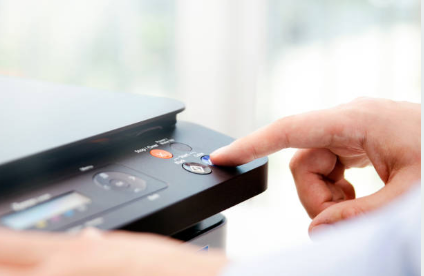 Knowledgeable and reliable support
Always choose a copier and printer partner that offers dedicated and knowledgeable support. Consider companies that provide remote troubleshooting and monitoring so that the service technicians can quickly solve the problem without visiting your establishment. If they provide on-site services, they should have the right tools, parts, and equipment to address issues or reprogram an error message while they are in your office. The right company can help boost your productivity and reduce your downtime.
Multiple access points
The company should offer different access points like SMS, email, or phone to support their team. Having an online portal is also a plus as they can use it to manage their clients' accounts. You can use the portal to order supplies, seek assistance, and more. Using the portal is more straightforward than picking up your phone and calling each time you need help. And since the online portal is available 24/7, you can track parts or place orders anytime.
Quick to respond
Reliable printer and copier companies offer fast response times. They'll contact their customers within 30 minutes of placing a request and arrive at your place in less than 3 hours. They won't say they'll try to be there within this timeframe. When they say that they'll arrive in less than 3 hours, their technicians will do it and fix your printer or copier right away.
Offers regular maintenance
Like your car, office copiers require proper maintenance. Routine maintenance allows the copier to work more efficiently and reduces the likelihood of breakdowns or significant repairs. During routine maintenance, the technician will check your device thoroughly.If your device is running low in toner, they'll switch it out so that you don't have to place orders. Don't wait for the machine to break down before calling a technician.
Review the agreement
Choose a copier and printer company that takes the time to discuss the service level contract with you. Some companies rush customers to sign, but the best ones give you enough time to review the agreement and ask questions. They will also answer your questions so that you can understand everything. Don't sign anything until you're satisfied with the contract terms. That way, you'll know what you can expect from the company when you reach out to them.
Conclusion
If you are in Dallas and you are looking to purchase a copier for your business, you may contact Clear Choice Technical Services in Dallas. You can ask about Copier Leasing Services in Dallas, Copier rental services in Dallas, and Copier Repair in Dallas.
Choosing the right printer and copier partner will help improve your company's productivity and efficiency. They have state-of-the-art machines and reliable staff who can assist you anytime. Refer to the above mentioned tips to find the best printer and copier partner that fits your needs and budget.