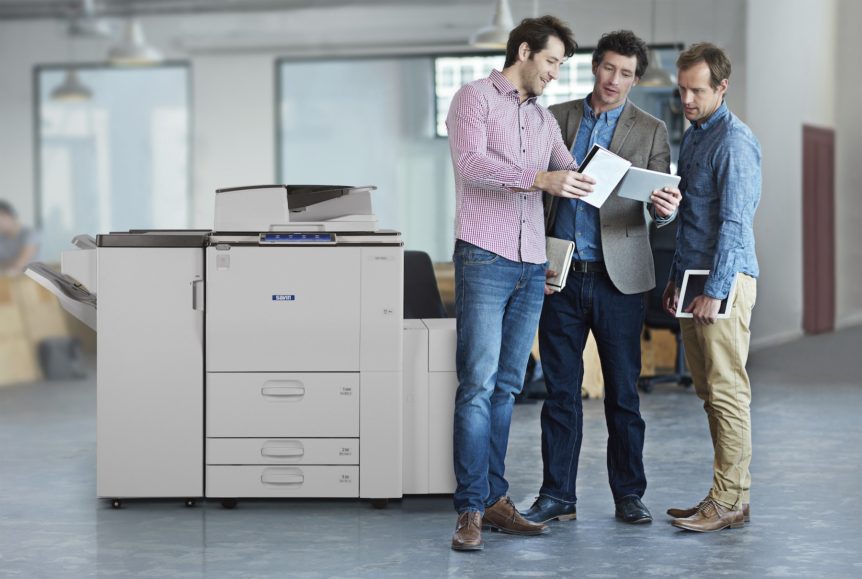 As technology becomes more innovative and advanced, it also gets smaller and handy. Look at the big computer desktops now shrunk to phone sizes or cameras being built as part of almost all devices. Business establishments and offices now have ventured into investing with technology that will aid in all business transactions.
But despite the many innovations in the market, still copiers are considered as the hardest-working machine that serve the workplace. Paper reproduction for communication and other transactions is an essential process of any business or office. Yes, desktop copiers are readily available for easy and convenient use. However, floor-standing copiers are more useful as they can be used for larger and higher volumes of copied materials. Also, copiers are sturdier and last longer than other printing equipment.
If you are into buying a new copier for your office or business, it is good to consider whether the machine lasts longer. It is also good to understand, before you purchase, the necessities on how you can maintain the good performance of your machine. 
If you are looking for a copier in Dallas, you can contact Dallas (972) 525-0888. You can ask about Copier Lease in Dallas, copier rental in Dallas, IT Services in Dallas, and even Copier Repair in Dallas.
You may ask, how long should a copier last? There are several considerations in order to estimate the lifespan of the floor standing copier. What if your copier's brand? How long or how frequent do you use the copier?
When you feed your copier with heavy tasks, companies normally declare a lifespan from two to three years. Beyond these years, your copier may already experience breakdowns, malfunctions, or hiccups. If you availed from a copier leasing company, you can avail of their copier leasing services whenever the machine experiences breakdowns. When used at all average frequency, it is estimated that the copier will last up to five years. High end copiers and other floor-standing copiers that were not used frequently can have a life span of seven to ten years.
Knowing the capacity of your copier, whether leased or purchased, should also make you think on how you could preserve its life. How do you extend the copier's life? Here are some simple ways on how you can preserve the functions of your copier. Make sure that your scanner's glass is always clean. It is better to use an anti-static liquid in cleaning the surface regularly. Also use the mylar bar in cleaning the drum. As with the innards, remove dust using a copier vacuum: clean the fuser using a light-coated silicon oil. These simple cleaning routines can surely extend the lifespan of the machine. Manufacturers also include maintenance instructions with the copier to achieve the longest life span good for your machine.
The life expectancy of copiers actually varies considering the different factors that contribute to its downgrade. Aside from the estimated lifespan of the machine as provided by the manufacturer, the durability and lifespan of your copier also depend on the frequency of its use, the volume of papers being reproduced, and the religious maintenance of the machine. If your copier is a refurbished one, it will not last long as compared with the newly purchased copiers. However, it will also give lower ownership or purchasing cost. For instance, if you buy a second-hand copier that was used for almost two years, the value of said machine would be cheaper than a new one. You can still use the machine for up to eight years more, depending on your usage. Now if your copier no longer gives you the right kick and quality performance, there are several recyclers across borders that accept office machines and other large copiers for purposes of recycling. Other copier manufacturers also take their products back, in exchange for a certain amount.