For start-ups, small businesses, and companies, in general, investing in a good printer is a must. Most of the time, if you do a lot of printing work or print a hard copy, multifunctional printers are something you'd look forward to. 
We've listed the five affordable printers perfect for businesses and companies with many employees in this post. It is also a cost-effective brand that is cheaper but can perform best.
Keep on reading to know more about the printer's features, what to consider, and the brands perfect and affordable for all.
What to Consider When Choosing a Printer?
You need to weigh your options and requirements to choose the best printer for many reasons. Sometimes, the printer doesn't work for a long time in many small companies because of the lack of criteria for which printers are not beneficial to their business. It is why here are some considerations to make while looking for a low-cost printer.
Size and Design
The design and size is the first thing you will see in a printer. For instance, a large printer is more useful in your office because it has a lot of space. However, large sizes are not feasible for your home office because of the small space. The design will matter, too, whether you prefer it minimalistic or colourful. 
The Print Speed
If the work in your company and business is fast-moving, a fast printer speed is a must. For sure, you don't want delays if you print a lot. To choose a fast print speed, you should look for the print per minute (PPM).
Wireless or Traditional
You have the option to choose a wireless or traditional printer. But as mentioned, if your company and business have employees needing to print, choosing a traditional one would be a hassle. It is because you will constantly plug the cord into the laptop.
Inkjet or Laser
Laser printers are more expensive since they use ink cartridges or toner powder, which are more functional. On the other hand, inkjet uses ink and will be the best choice if you rarely print.
What are the Best and most Affordable Multifunctional Printers?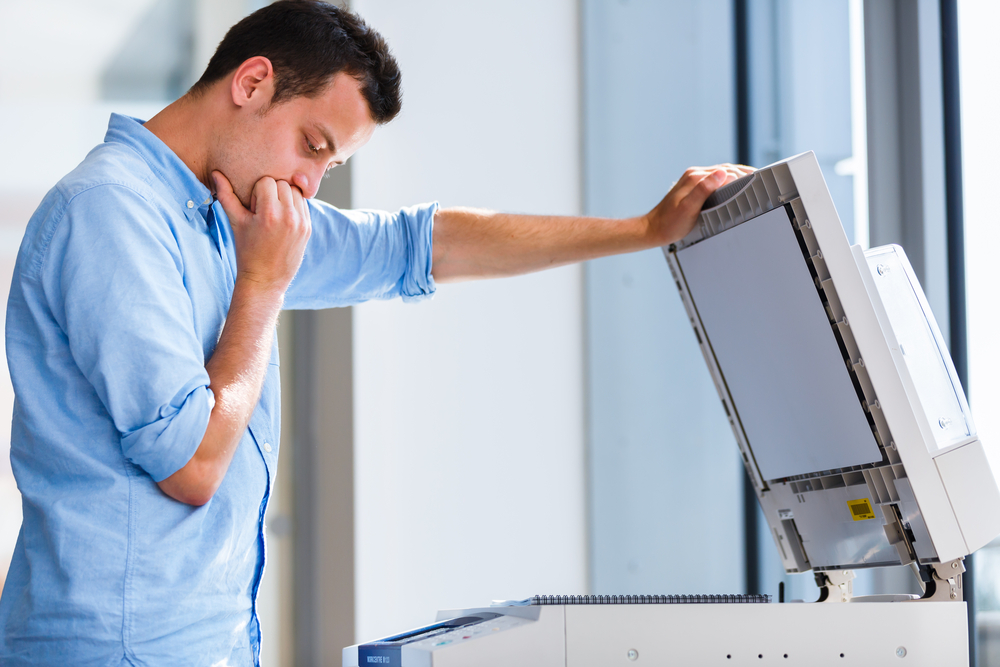 Canon imageCLASS MF743Cdw
This printer uses refillable ink super tank ink technology that can print many prints and is low maintenance. This printer is beginner-friendly because of how easy it is to use. For example, it warms up quickly, so you can use it fast.
Its design is well thought out, and it is made of solid materials with simple access to paper jams on the back. Its performance is outstanding too, in that it offers good scan quality and colour depth. It offers excellent networking choices like Wi-Fi and Bluetooth.
Brother HL-L8360CDW
This brand and unit are among the best all-in-one printers you can buy for your business. This high-capacity printer can create prints in both monochromatic and colour at high speeds. You can see how high-quality their prints out. It is also low maintenance and cost-effective.
HP Officejet Pro 8720
If you are looking for a high-quality yet affordable printer, HP Officejet Pro 8720 should be your option. Its performance is top-notch. For instance, it has quick printing speeds and a touchscreen interface. It offers wireless capabilities that can help with your prints.
Epson Expression Home XP-5100 Wireless Printer
If you are looking for a printer with the best performance, then this brand and unit are what you're looking for. It has many features, such as copying, dual printing, and a scanner. It can also print in colour and monochromatic, and you can replace colour cartridges for a much cheaper option. This printer uses Wi-Fi too, which you can connect through your phone using voice-activated technologies. 
Ricoh SP-213w
This model is a very cost-effective and dependable printer that exemplifies inkjet printers' usefulness. It is tiny enough to fit all places, including your home. It also provides great features, such as manual duplex printing and scanning capabilities. It can print up to 20,000 pages per month in a resolution of 1200 x 600 dpi at a speed of 22 pages per minute.
Conclusion
Many might think that printers are only for decoration and office needs. However, one printer can either help or hurt any business or company. It is why choosing them is vital and should be well thought of. As tech services, we understand these needs. It is why we can help you decide which one is perfect and which one to avoid. Don't hesitate to contact us to address all your printing needs.
If you plan to get copiers for your office in Dallas, you can opt to buy copiers or lease copiers in Dallas We can give you the option to get the copier that you want.  You can contact our local copier leasing services department in your location.
If your Location is around Dallas, you may call us at 972) 525-0888, and our personnel for copier leasing in Dallas will assist you.   If you are also looking for copier repair services in Dallas you may contact our copier repair personnel at the same number.