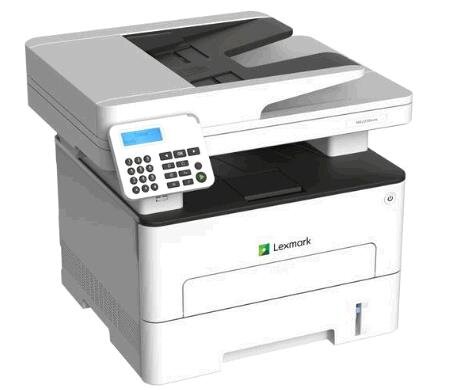 Lexmark brand is among the best printer manufacturers and suppliers and HP, Canon, Brother, and Epson. They provide customers with swathe printer features and low initial cost, ink, and toner cartridges.
Lexmark stands for lex – lexicon and mark – marks on paper, and it was the result of IBM's effort to maintain its name in the intense battle of the rise of different competitions around the 1980s. During their start-up, small teams were formed to ensure quality control in the manufacturing operations, making the operation lines more effective.
After removing the layers of management and renewing IBM's traditional programs, their first manufactured product, a dot matrix printer, was introduced. This was produced along with a battery-powered printer and a PostScript inkjet printer in the same year. These were made Macintosh-compatible and released by the name of Lexmark while enjoying the license of the IBM logo.
The company has a simple vision, and that is to "Customers for life." And for this to happen, they subsequently use their customer's feedback, anticipate, and meet their needs.
Today, they have produced quality multifunctional printers that can print, copy, scan, and fax documents according to your needs. Their Lexmark MB2236adw is a one-of-a-kind multifunctional printer that is budget-priced friendly. It is a laser printer that typically performs better than an inkjet printer, useful for home and office print jobs.
The Lexmark MB2236adw is a monochrome printer budget-efficient for its print quality and even better than other expensive competitors. This printer is light enough to be moved and small enough to fit into places. It features automatic duplex printing that lets you print on both sides of the paper without producing the effort of looking for the right paper side to print on a proper presentation.
It has a 251-sheet paper capacity and a 2500 recommended monthly print volume, matched with a great printing speed at 38 pages per minute in a simplex printing mode and 18 pages per minute in duplex printing.
Above all, Lexmark MB2236adw offers above-average security that some printers cannot guarantee you. This printer provides you with three different connectivity options: the Ethernet port, USB port, or Wi-Fi within a specific range of compatible mobile devices.
Lexmark MB2236adw comes with some remarkably fixed drivers for its Operating System and protocols. You can set a security PIN for your confidential documents to restrict unauthorized intruders in different ways. You can have it notify you whenever a failed login attempt is detected, attempted breach, and such events. You may also lock a user from using it after several failed attempts. This could be possible if you'll take the time to configure your printer and have it use its strong security and avoid information leaks of sensitive documents.
Final Thoughts
Many printer models are being released and introduced almost every day. Buying one or choosing the best one may cause you more frustration. This would not be the case if you already have a pre-evaluation of your printing needs and you already eye a particular specification and feature that would meet your business or home's need for it. Just like Lexmark MB2236adw offers you a superb quality printer with a budget-friendly cost, it is a reminder that you don't need to settle for the expense when there's an equal quality printer that isn't pocket-heavy.
CTA
If you are in Dallas and you are looking for a Copier in Dallas for your business, you may contact Clear Choice Technical Services in Dallas. You can ask about Copier Leasing Services in Dallas, Copier rental services in Dallas, and Copier Repair in Dallas.